Faith is raising the sail of our little boat until it is caught up in the soft winds above and picks up speed, not from anything within itself, but from the vast resources of the universe around us.  ~ W. Ralph Ward
A few weeks ago I was the guest on Queen of Dreams Radio with Tina Ferguson.  The topic of our discussion was "Faith:  Trust on Steroids".
It was an amazing discussion!  We discussed many aspects of Faith.  What is it? Faith in self…Faith in Divine.  The Dog Chasing his Tail aspects of this discussion too. 
Faith isn't always easy.
Our Faith can be rocked when things are tough, and that's when we most need to have faith.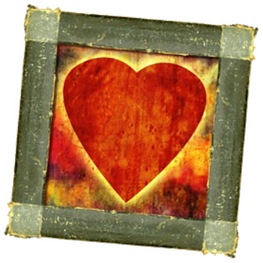 What if you took on a project you were SURE was guided?  You were so confident that you were heading down the path you were meant to go, and it just didn't work out?  How do you trust your intuition after that?
That's when having Faith is valuable.  It's knowing that you intuition was correct, even if the results from acting on your intuition were not what you expected.  That's sometimes hard to do! 
I invite you to listen to the show.  Then, come back and share your thoughts. 
Here's a direct download link for the mp3 of the show.  (You can right click and choose save…then you can keep it!)
Before I close out today's share with you, I want to remind you regarding our Autumn Dream Camp.  This one has a very special energy brewing.  It's for those of you who are tired of living in the future or living in the past, and are ready to live in the NOW. 
Have you been meditating, healing, learning over the past number of years, and find yourself living out of your body more often than in?  This is the Dream Camp for You. 
And when you do go to register, use this Coupon Code.  59off
Enjoy!
Dream BIG!
Velma Gallant
The Queen of JOY!